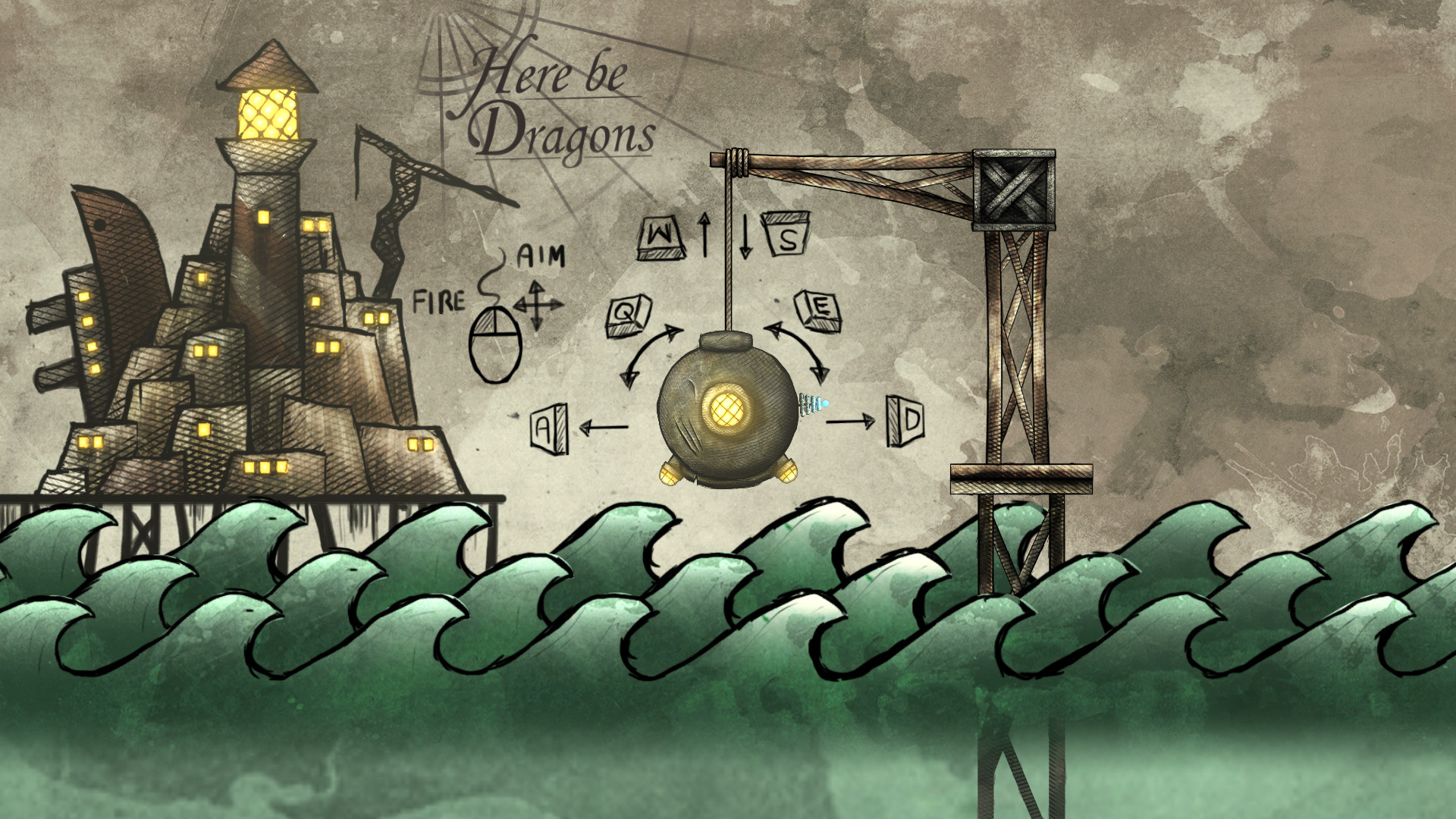 Here be Dragons
As you reach the platform an old man hands you a mysterious letter:
Brave Explorer,
Your task is to face the Unknown deaths below and discover the dark secrets of the abyss.
Beware the monsters lurking in the dark use the Tesla Coil to shock them and never let your light go out!
God's speed and be on your guard for
Here be Dragons!
Controlls:
W, S, A, D - Prepell the bathyscaphe.
Q, E - Rotate the bathyscaphe.
Mouse- Aim the TeslaCoil.
LMB - Fire.